Skip to Content
Dental Implants Alpharetta Georgia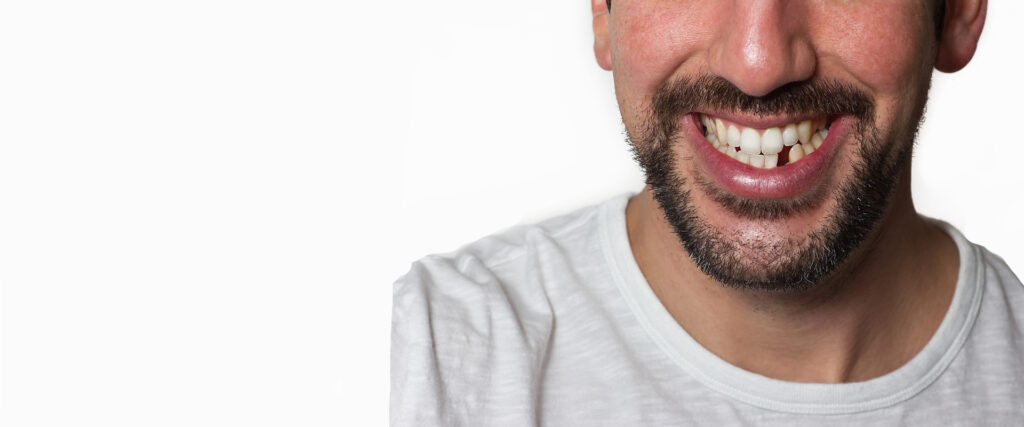 Got Missing Teeth? Ready to Restore Your Smile?
Smile and Laugh With Confidence
Socialize With Friends Again
No More Embarrassment
Live A Normal Life Again
Enjoy The Foods You Want
Top Rated Dental Implant Doctor in Alpharetta
Dentures, Partials and Bridges Are the Dentistry of the Past. Dental Implants Are the Dentistry of the Future and You Can Have Them Now.
If you are missing one or more of your natural teeth, don't go with the patchwork dentistry of the past. Dental implants are the dentistry of the future because they give you a permanent solution that will last you for years to come.
Don't Let Missing Teeth Change the Way You Live Your Life
Missing teeth can change several things about you. How you feel … how you eat and chew your food … How you interact with other people. We can make sure you never have these problems again.
Meet Your Alpharetta Dental Implant Doctor ~ Dr Robert Woods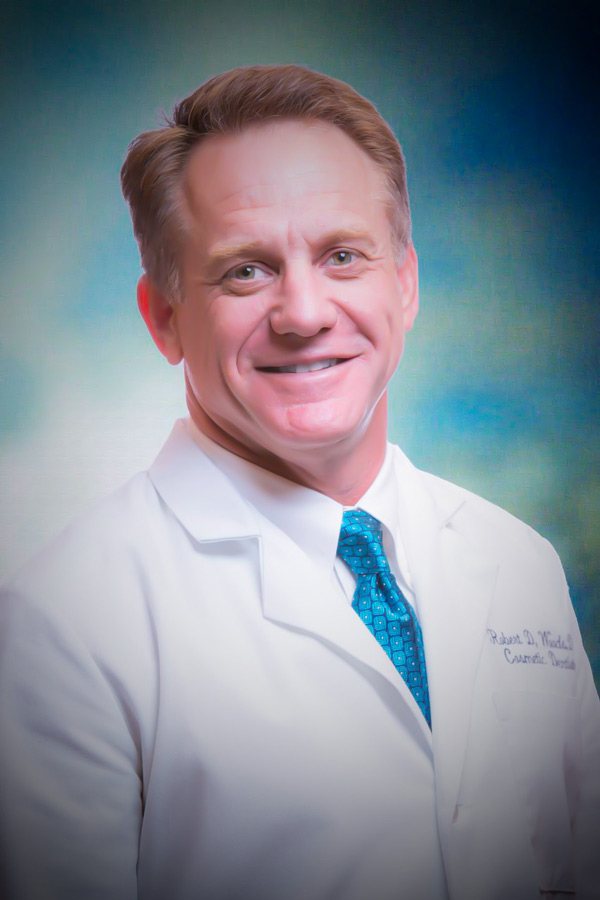 Dr. Robert D. Woods has been utilizing and studying implant dentistry and Cosmetic dentistry for over twenty years and is truly an artist at dentistry. He has gained Associate Fellow Status in the American Academy of Implant Dentistry. This certification means that Dr. Woods has been certified by his peers and has met national standards of education and practice in Dental Implant Dentistry. Dr. Woods participated in a mini-residency sponsored by the Medical College of Georgia in Augusta and the AAID. Following over 400 hours of lecture and hands on training, Dr. Woods passed a written board examination. Dr. Robert Woods then passed an oral board examination to gain this certification.
Dr. Woods is one of few dentists with training and experience in the placement as well as reconstruction of dental implants. He has also gained certification in numerous dental implant systems and regularly attends the American Association of Oral and Maxillofacial Surgeons conference on Aesthetics and Dental Implants.
Why Choose Dental Implants to Restore My Smile
Restore Bite Function: Be able to chew and eat more of the foods you want without pain or discomfort of any sort.
The Look Like Natural Teeth: Dental implants look just like your natural teeth. The feel and function just like your natural teeth while boosting your confidence.
Easy To Care For: Dental implants cannot get cavities. However you will need to continue to brush to keep your gums healthy.
Preserves The Bone: If you have missing teeth, your bone will deteriorate. Dental implants prevent this because you bone will grow around them.
Look Younger and Feel Better: If you have missing teeth, you face will eventually begin to look older as the bone deteriorates. Dental implants help you look younger.
Longer Lasting: 98 % of Dental implants last the patient their entire lifetime.
Dental Implants Can Save Your Smile and Your Oral Health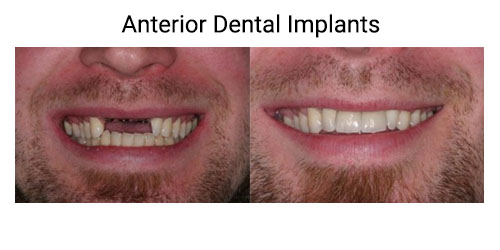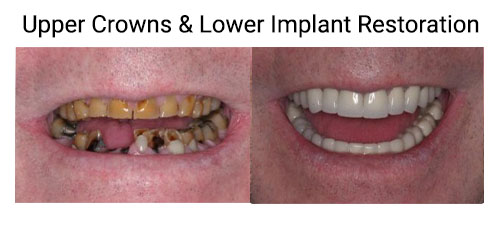 See What Our Patients Are Saying About Us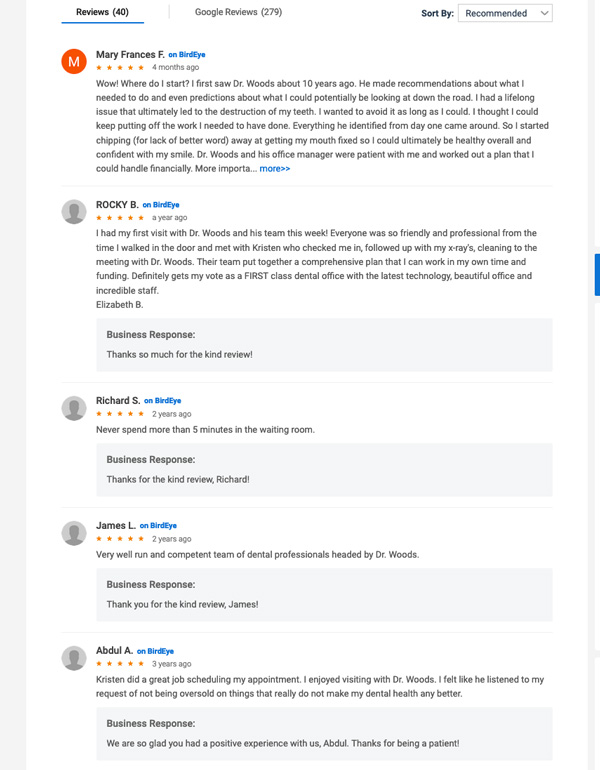 Let's Get Started Creating the Smile You Want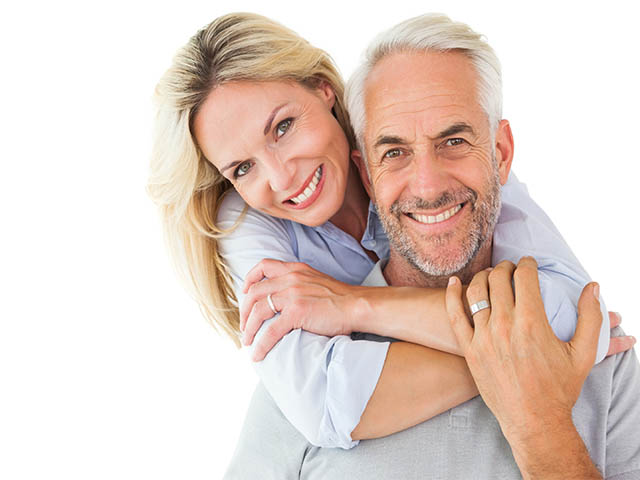 See if you qualify for dental implants by taking our short 1 minute quiz.