Skip to Content
Professional Teeth Whitening in Alpharetta, GA
Teeth whitening can give you a boost in confidence as well as a stunning smile. Are you ready to make your smile bright and brilliantly white by scheduling a professional teeth whitening appointment in Alpharetta, GA? Call SmileScapes, a top-rated Alpharetta cosmetic dentistry practice, at 770-551-0808, for a visit with Dr. Woods. You can also contact us online to schedule a free consultation for a teeth whitening appointment!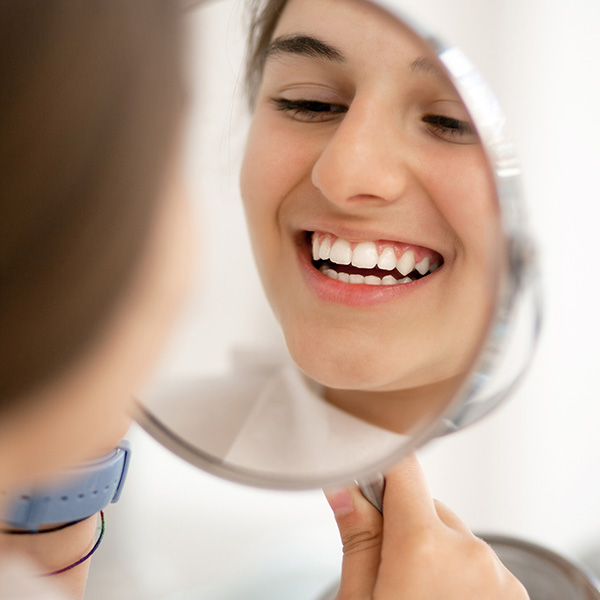 Remove Stains and Instantly Lighten Your Natural Teeth
Lifestyle and time contribute to the darkening of our teeth over the course of our lives. Many everyday activities such as drinking coffee, tea, and wine or smoking cigarettes stain the surface of your teeth.
In addition, your teeth naturally darken over time as you age. Professional teeth whitening in Alpharetta is a cosmetic procedure that removes stains and instantly lightens your natural teeth. In-office and take-home whitening kits restore a bright white smile.
It's important to whiten your teeth under the careful supervision of your dentist. Dr. Woods will ensure that your gums are unaffected, and that whitening is a safe solution for your smile.
If you're considering whitening, please set up a consultation or exam with Dr. Woods and ask him about the best options for your smile. Dr. Robert Woods will help you determine the safest approach that is best for your smile, time constraints, and budget.
In-Office Professional Teeth Whitening in Alpharetta, GA
Any in-office or "chair side" professional teeth whitening procedure will begin with a thorough dental examination to assure that you are a candidate for whitening. Depending on the type of whitening you choose, we may take impressions of your teeth in order to create custom-fitted trays.
Next, our hygienist will clean your teeth to assure that each tooth is free from plaque or tartar that would impede the Professional Teeth Whitening process.
Once your teeth are cleaned thoroughly, Dr. Woods will protect your gums and lips, so the bleaching solution does not damage them. A professional strength bleaching solution is applied to your teeth, either by placing a small amount in a custom-fitted tray or by painting the gel onto each tooth individually. This process may take 20 to 90 minutes depending on the whitening process chosen, the degree of discoloration to your teeth, and your desired level of whitening.
This procedure can lighten your teeth up to ten shades over the course of one or more visits.
It is unlikely but possible that you may experience sensitivity after treatment. This is due to the bleaching agent penetrating not only your tooth enamel but also into the inner dentin layer. Microscopic tubules leading from the tooth's nerve through the pulp and to the surface can be affected, leaving a temporary increase in tooth sensitivity. If you are concerned about or have had dental sensitivity issues in the past, discuss your options for Professional Teeth Whitening with Dr. Woods. He will recommend the brand and strength of whitening based on your individual needs.
Regardless of which professional teeth whitening option you choose, you can expect to leave the office with a noticeably brighter smile just after one visit. With proper care, the bright, white smile that you will achieve with professional teeth whitening can last for years to come.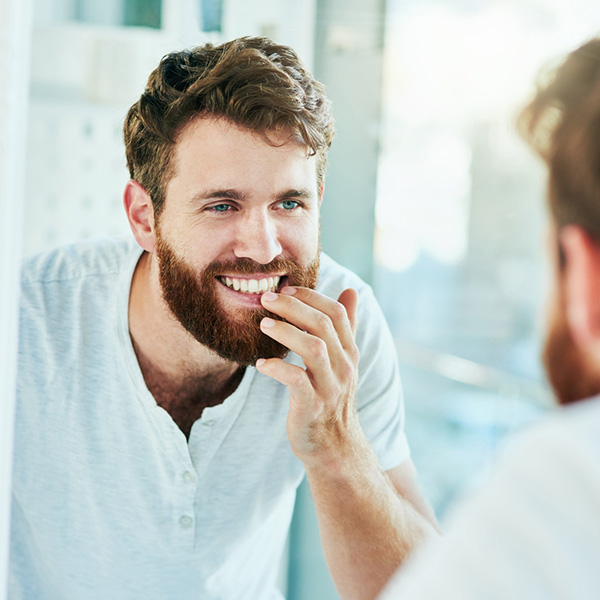 Take-Home Teeth Whitening in Alpharetta, GA
Just like the in-office procedure, your take-home professional teeth whitening will begin with a thorough oral examination to ensure that there are no cavities or other oral health problems. Once the best option for your teeth whitening process has been determined, you will need cleaning to remove the plaque and tartar from your teeth. Impressions of your upper and lower teeth will be needed for the fabrication of the custom bleaching trays. You will then receive a set of Professional Teeth Whitening trays customized specifically to your teeth. Your take-home professional teeth whitening kit will include these customized mouth trays and several pre-measured applications of teeth whitening gel. In the comfort of your own home, you will place the correct amount of whitening gel in each tray and simply bite down. Leave the trays in for the prescribed amount of time, generally from 20 minutes to overnight, based on the strength of the whitening compound used. Kits that are worn for a shorter duration usually contain a higher concentration of the bleaching agent. When the duration of your time is up, remove and rinse the trays, and enjoy your newly whitened smile.
Teeth Whitening Kits
Like the in-office products, take-home professional teeth whitening kits available at Smilescapes often include desensitizing agents to minimize post-operative sensitivity. The custom trays and premeasured whitening compound make the bleaching process simple, comfortable, and effective. Take-home professional teeth whitening kits, such as Opalescence, Nitewhite, and Daywhite, gradually whiten teeth over time and ultimately deliver results similar to or superior to their in-office counterparts. In-office professional teeth whitening procedures generally take one or two office visits, whereas take-home Professional Teeth Whitening procedures are usually seen over the course of two to four weeks of treatment.
Alone or in conjunction with an in-office Professional Teeth Whitening treatment, take-home professional teeth whitening kits administered under Dr. Woods' supervision can help you achieve a brighter smile with minimal time investment. Like their in-office counterparts, the results of take-home professional teeth whitening can last for years with proper aftercare.
The Costs of Professional Teeth Whitening in Alpharetta, GA
With so many products on the market today, there is a teeth whitening solution for virtually every budget. Over-the-counter options like tooth whitening mouthwash and toothpaste are available for around $10.00, but these products do not deliver the results of a professional teeth whitening procedure. Since the results of these do-it-yourself teeth whitening kits are not as long-lasting as professional teeth whitening, the costs also increase with repeated use.
The costs of professional teeth whitening treatments vary based on the brand of whitening you choose and the number of in-office professional teeth whitening sessions required to reach your desired level of teeth whitening. To get an accurate estimate of how much teeth whitening will cost you in the Alpharetta, GA area, schedule an appointment for an initial evaluation today.