Skip to Content
Comfortable and Convenient Root Canal Therapy in Alpharetta, GA
Root canal procedures may sound frightening, and generally aren't a favorite among dental patients. However, SmileScapes offers root canal therapy and sedation dentistry in Alpharetta, Georgia for a comfortable dentistry experience for every patient, even if you have anxiety about the procedure. Schedule an appointment today.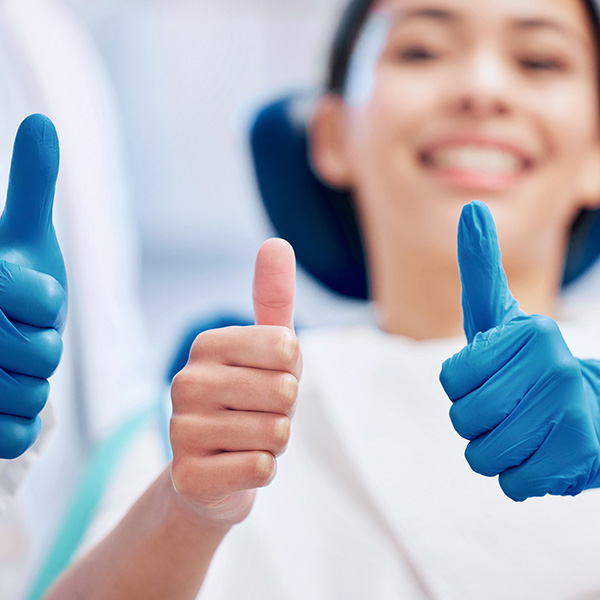 What Is a Root Canal?
A root canal is a treatment to repair a damaged or infected tooth. The term "root canal" refers to the cleaning of the canals inside the tooth's root. Essentially, the root canal procedure will save the patient's tooth when the pulp becomes inflamed or infected.
Causes, Signs & Symptoms of a Root Canal
Most patients will need to get a root canal in a deep cavity, faulty crowns, repeated dental treatment, or a cracked tooth. In addition, trauma to the tooth may cause pulp damage even if the tooth has no visible chips or cracks.
If you think that you may need a root canal, there are some signs that you can look for. Pain, prolonged sensitivity to heat or cold, tenderness to touch and chewing, discoloration of the tooth, and swelling of the lymph nodes are all indicators that you may need to have a root canal. If left neglected, a serious abscess can form surrounding the tooth.
In rare cases, you may feel no pain. For this reason, it is important to have regular check-ups. Dr. Woods will be able to take an X-ray of your teeth and may even perform a pulp vitality test.
The Root Canal
Procedure
If Dr. Woods confirms that you need a root canal, you may need either one or two appointments to thoroughly clean the canals of your tooth's root.
The procedure will take approximately 90 minutes each. We understand that this type of procedure can produce anxiety in some patients. In order to make our patients feel as comfortable as possible, patients of SmileScapes in Alpharetta, Georgia, have the option to be sedated during the procedure.
Schedule a Consultation With SmileScapes for Your Root Canal in Alpharetta, GA
To prevent root canals, proper oral hygiene is imperative. The professionals at SmileScapes provide regular cleanings and general dentistry services for optimum preventative care.
If you think that you may need a root canal in Alpharetta, GA, contact the professionals at SmileScapes for a free consultation. Dr. Robert Woods will examine your teeth and recommend a course of action and the best treatment options for your specific situation.
Call SmileScapes Dentistry in Alpharetta at 770-551-0808 or fill out the request an appointment form below to schedule an appointment.